Goals and Objectives
The FSC-PS primary goal is to offer fiscal sponsorships and is listed in the national Fiscal Sponsor Directory. Missions aligned with like-minded community organizations and projects such as entrepreneurship training, workforce development, and economic empowerment programs are prioritized in our Online Application. The objectives of this Corporation shall be, to engage in any lawful act or activity such as any corporation organized under Section 501 (c) (3) of the Internal Revenue Code.  Specifically, the objectives of this Corporation shall be:
To promote economic development and provide technical, educational, and advisory assistance to BIPOC communities at large.

To provide scholarships to students from economically disadvantaged communities who have expressed an interest in the financial services industry.

To help educate and inform youth about employment and entrepreneurship opportunities.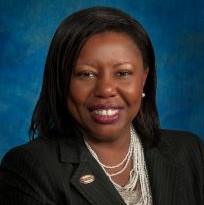 I believe financial education is the key to success. We must now unlearn what we have learned, globally connect, and transform to modern financial literacy concepts.
Our Vision
The FSC-PS CF core values are woven into the fabric of our daily interactions with the individuals that we serve to include youth and families, BIPOC communities and faith-based leaders, funding sources, and each other. Our vision is grounded in the guiding principles below:

TRANSPARENCY
Our organization earned a 2021 Platinum Seal of Transparency from Guidestar.
RESPONSIBILITY
We believe that we owe it to the at-risk youth we serve, our communities, our board of directors, and ourselves to pursue continuous improvement in our organization.
INTEGRITY
We believe that honesty and integrity are solid foundations for good character and should be demonstrated to those that we serve.
DIVERSITY
We believe that diversity is one of the greatest gifts we have and that everyone should be treated equally regardless of race, gender, national origin, creed, religious beliefs or not, gender identity, sexual orientation, physical abilities and/or inabilities.